STARTING FROM A YOUNG AGE OF 9, ELIE SAAB WAS ALREADY DESTINED FOR FASHION GREATNESS. SELF-TAUGHT, HE BEGAN DESIGNING HIS CREATIONS FOR HIS SISTERS AND LATER WOMEN OF HIS NEIGHBOURHOOD IN LEBANON. LATER IN 1982 HE LAUNCHED HIS VERY FIRST FASHION LABEL IN BEIRUT AT THE AGE OF 18 AFTER STUDYING IN PARIS FOR A YEAR. HIS SUCCESS SOARED AFTER HALLE BERRY WORE ONE OF HIS GOWNS TO THE OSCARS IN 2002 AS HE WAS THE FIRST LEBANESE DESIGNER TO DRESS AN OSCAR WINNER. HIS CREATIONS ARE NOW WORLD RENOWNED AND CAN BE FOUND IN MANY ELITE BOUTIQUES.
HIS FALL COLLECTION FOR 2012 IS NOTHING SHORT OF FABULOUS WITH THE USE OF DIFFERENT TEXTURES, MATERIALS AND ADDED METALLIC COLOUR TO GOWNS TO MAKE THEM POP. SEE FOR YOURSELF BELOW!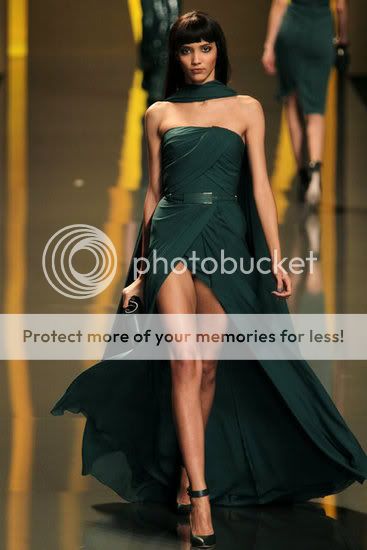 ABSOLUTELY EXQUISITE!
(photos taken from http://fashionologie.com)